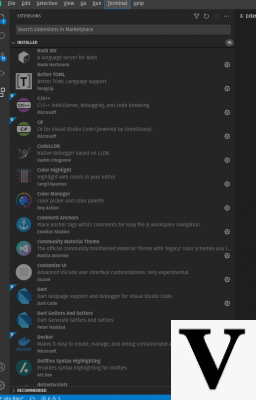 Version 1.60.0 is the sixty-fourth update for the mobile versions of Candy Crush Saga released by King on September 23, 2015.
Summary
1 Description
2 Sub-updates

2.1 Second update
2.2 Third update
Description
"What a cake! A new update for Candy Crush Saga is here. There are now a total of 1205 levels of the sweetest for you to savor!"
"Tiffi and her friend Foxie are collecting delicious mushrooms in the Mushroom Jungle, our latest episode. Close your eyes to better hear the sounds of nature and get ready for these 15 NEW LEVELS that will make you forget about everyday life."
"Please update the application to the latest version to access the new content."
Sub-updates
2 more updates were named as 1.60.0.
Second update
This update was released on September 30, 2015.
"Get ready to continue the saga, because we have an update that will blow your mind!"
"Have you ever played intergalactic tennis with a robot? If the answer is" no ", check out Luna Melosa, our new episode with 15 cool new levels! If the answer is" yes "then keep playing! ! "
"What are you waiting for? Join the fun now!"
Third update
This update was released on October 7, 2015.
"In this update we present our new episode, Crooked Earth!"
"This is a place like no other in the Candy Kingdom, a land full of wonders and mysteries. They say that to reach level 1235, you must first attend a tea party. Save yourself some cupcakes, you will need them to explore all 15 new levels! "
"Hey look, a rabbit! Are we supposed to follow it?"
Version History (Mobile)
2012
1.03 • 1.04
2013
1.05 • 1.0.6 • 1.0.7 • 1.0.8 • 1.0.9 • 1.0.10 • 1.0.11 • 1.12.0 • 1.13.0 • 1.14.0 • 1.15.0 • 1.16.0 • 1.16.1 • 1.17.0 • 1.18.0 • 1.19.0 • 1.21.0 • 1.22.0 • 1.22.1
2014
1.23.0 • 1.23.1 • 1.24.0 • 1.25.0 • 1.25.2 • 1.26.0 • 1.27.0 • 1.28.0 • 1.29.0 • 1.30.0 • 1.31.0 • 1.32.0 • 1.33.0 • 1.34.0 • 1.34.1 • 1.35.0 • 1.36.0 • 1.36.1 • 1.36.2 • 1.37.0 • 1.38.1 • 1.39.4 • 1.40.0 • 1.41.0 • 1.42.0 • 1.43.0
2015
1.44.0 • 1.44.1 • 1.45.1 • 1.47.0 • 1.48.0 • 1.49.0 • 1.50.1 • 1.51.2 • 1.51.4 • 1.52.2 • 1.53.0 • 1.54.0 • 1.56.1 • 1.57.0 • 1.58.0 • 1.59.0 • 1.60.0
Version History (Mobile)
2012
1.03 • 1.04
2013
1.05 • 1.0.6 • 1.0.7 • 1.0.8 • 1.0.9 • 1.0.10 • 1.0.11 • 1.12.0 • 1.13.0 • 1.14.0 • 1.15.0 • 1.16.0 • 1.16.1 • 1.17.0 • 1.18.0 • 1.19.0 • 1.21.0 • 1.22.0 • 1.22.1
2014
1.23.0 • 1.23.1 • 1.24.0 • 1.25.0 • 1.25.2 • 1.26.0 • 1.27.0 • 1.28.0 • 1.29.0 • 1.30.0 • 1.31.0 • 1.32.0 • 1.33.0 • 1.34.0 • 1.34.1 • 1.35.0 • 1.36.0 • 1.36.1 • 1.36.2 • 1.37.0 • 1.38.1 • 1.39.4 • 1.40.0 • 1.41.0 • 1.42.0 • 1.43.0
2015
1.44.0 • 1.44.1 • 1.45.1 • 1.47.0 • 1.48.0 • 1.49.0 • 1.50.1 • 1.51.2 • 1.51.4 • 1.52.2 • 1.53.0 • 1.54.0 • 1.56.1 • 1.57.0 • 1.58.0 • 1.59.0 •
1.60.0