| Realidad | Dream world | Guide | Versions |
| --- | --- | --- | --- |
This article is a guide to the 1 level of La Realidad.
Step 1: Match 3 candies of the same color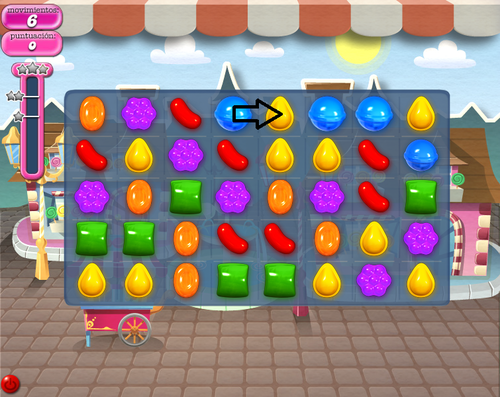 This level is very easy. Just match three candies of the same color in a row.
Move the candies in any direction, either left, right, up or down to make horizontal or vertical combinations.
Step 2: creating specialty candies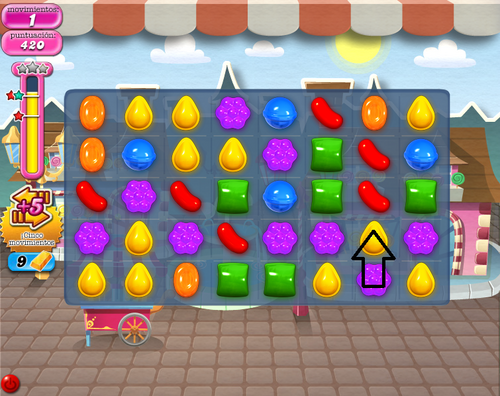 By combining 4 candies of the same color in a row, we will create a striped candy.
Also try creating wrappers by combining T- or L-shaped candies.
Try to get 5 candies in a row to get a color bomb, although it is more difficult to create a color bomb at this level.
Use combinations for more points like Striped Candy + Wrapped Candy and if you're lucky Striped Candy + Color Bomb.
The order of the steps does not matter, as the level is very easy.
Don't worry if you couldn't activate the leftover special candies at the end of all your moves, as the Sugar Crush will activate them.