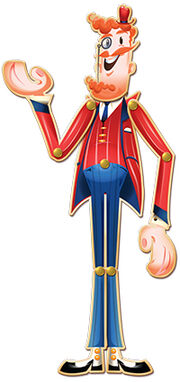 Mr. Toffee is the deuteragonist of Candy Crush Saga. He gives you some advice if you have problems on one level. On the other hand, in the mobile versions, he is the one who gives you the requirements to pass. He is a controlled puppet, and is first seen in the episode Candy Town.
Summary
1 Physical Appearance
2 Style
3 Personality
4 Appearances
5
Physical appearance
He is very thin, commonly described as a "bamboo man". He is also very tall, more than twice the height of Tiffi. He has curly orange hair. His eyebrows, goatee, and mustache are also orange. His hands are gigantic, almost the size of his head.
Style
He wears a small red hat on his head. He wears a red suit with a blue bow and blue pants. He wears a monocle over his eyes.
Personality
He is careful and helps Tiffi. Not much is known about his personality, as he appears little in the game.
Appearances
He appears in Candy Town. In the mobile version, it asks you to pass this level through some paths.
Attention: This gallery has few. You can take screenshots of the game where this character appears and put them here. When this gallery has many, a separate page will be created from this one.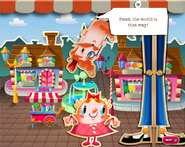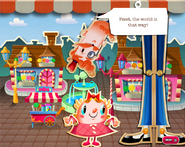 Mr. Toffee with Tiffi in the Candy Town level.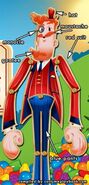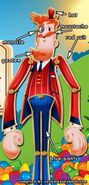 Brief description of Mr. Toffee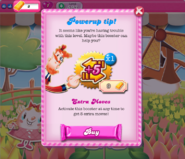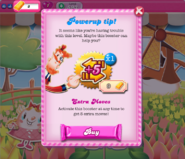 Mr. Toffee giving the player a Powerup Tip